Teacher
---
Catharina Meints has become a distinguished teacher in many areas of music. She has taught several generations of viol players and cellists, both baroque and modern players. As Associate Professor of viola da gamba, baroque cello and cello at the Oberlin Conservatory, she has carved out one of the most interesting teaching situations possible. She has taught both undergraduate and graduate level viol and baroque cello majors. She has introduced players to the viol in the Winter Term intensive beginning viol classes for over 35 years.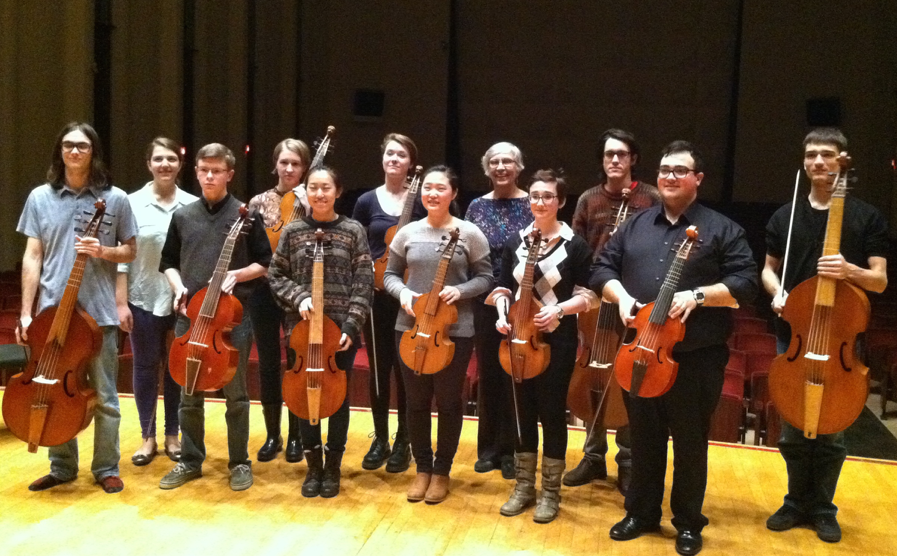 These classes have inspired many modern cello majors to continue with secondary lessons. A number of those have become minors, or have even earned a Master's degree in viol or baroque cello. A significant number of the players and teachers in the early music world, both in the US and Europe, got their start at Oberlin.
An important part of the viol curriculum is playing viol consort music. This polyphonic, contrapuntal music trains the ear and brain of the musician and the consort classes are a welcome hour of playing wonderful, fairly easy music with friends each week. There are usually one or two consorts playing each semester.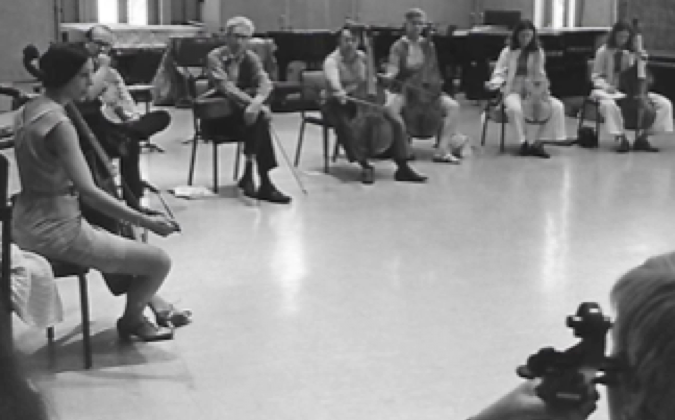 Meints also coaches baroque ensembles and has recently been preparing the student baroque orchestra as it rehearses before a violinist takes over for the concert.
Her other life in the Conservatory is based on her background as a long-term member of the Cleveland Orchestra. She has taught modern cello majors and advanced college students who want to continue cello with secondary lessons. She frequently coaches modern chamber music. She prepares students for orchestral auditions in the Orchestral Repertoire class and often leads orchestral sectionals.
So a typical day of teaching will be a viol lesson with Simpson, a cello lesson with Popper, a baroque ensemble with Castello, a quartet coaching with Brahms followed by a quiet consort evening with Ward and Lupo.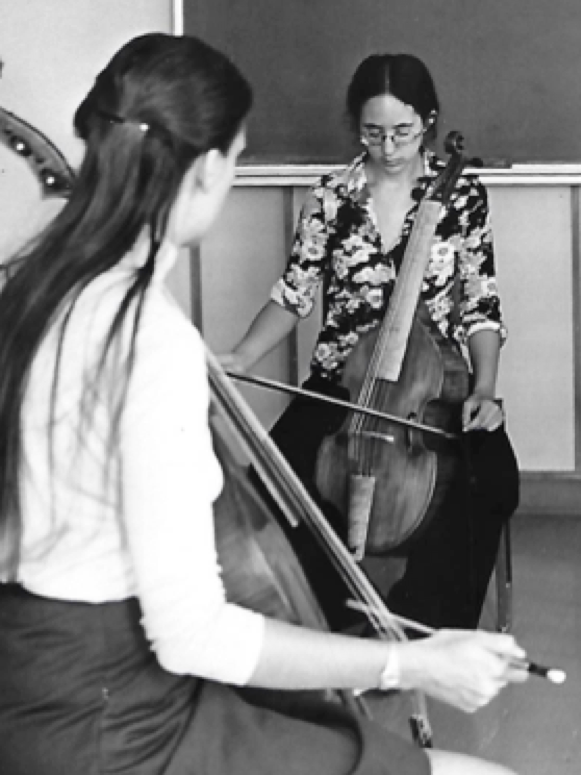 Catharina Meints' reputation as a teacher leads to invitations to teach and coach at master classes and workshops all over the country. She is a regular faculty member at the Viola da Gamba Society of America's annual Conclave and, of course, has changed the lives of many students of all ages and backgrounds at the Baroque Performance Institute.